Post CIOMA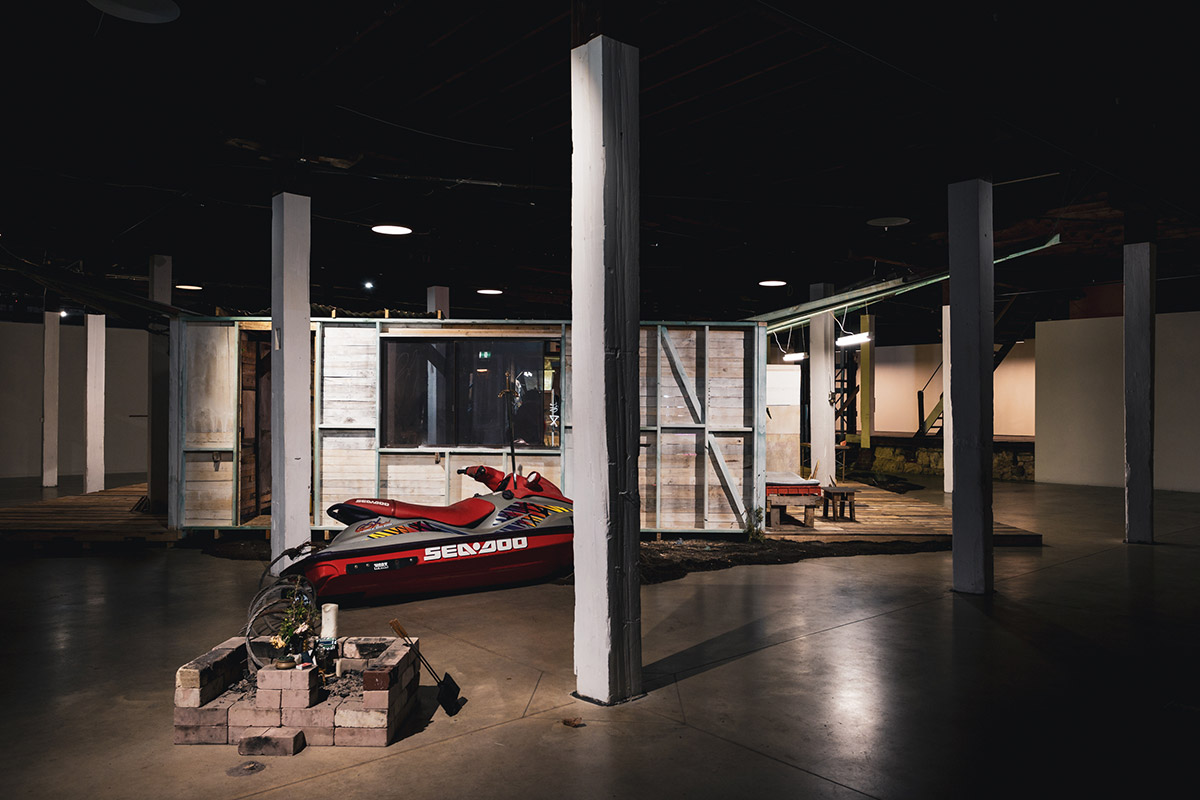 CIOMA: Cambodia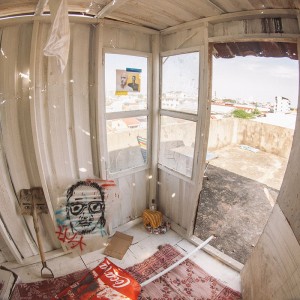 The Embassy Of The Commonwealth Of New Bayswater
Precision Shonk
Portrait of a Light Industrial Landscape
Wollongong
Here's the wall I painted in Wollongong for Wonderwalls Festival a couple of weeks ago.

It's called "Warehouse in ageing light industrial zone whose owners superanuation was lost in a fraudulent investment scheme mismanaged by a master of Australian business shonk and who now have to work an unreasonable number of years past retirement in a business struggling to find relevance in a rapidly changing economic environment".

Thanks to everyone involved, it was a great weekend!


CIOMA @ Pet Projects
I started a gallery called CIOMA in a popular fly dumping spot, someone moved in, then it was demolished. I reclaimed what I could and re-built at Pet Projects in Bayswater.

We had a show there featuring Dan Bourke, Gemma Weston and Andrew Varano.

www.cioma.com.au
Checks Cashed
Painted this mural in Detroit. It was crazy to be in a city that so strongly resembles many of my recent paintings.
The guy who lived here had some very big dogs, which he had to prevent people from coming into his warehouse.
As I was leaving, the dogs came out into the yard, the largest one went straight over to the fire hydrant I had just painted and urinated on it.
Now I have steady stream of requests to paint objects for dogs to piss on.



Wide Open Road
The toilets really are next to the vending machines.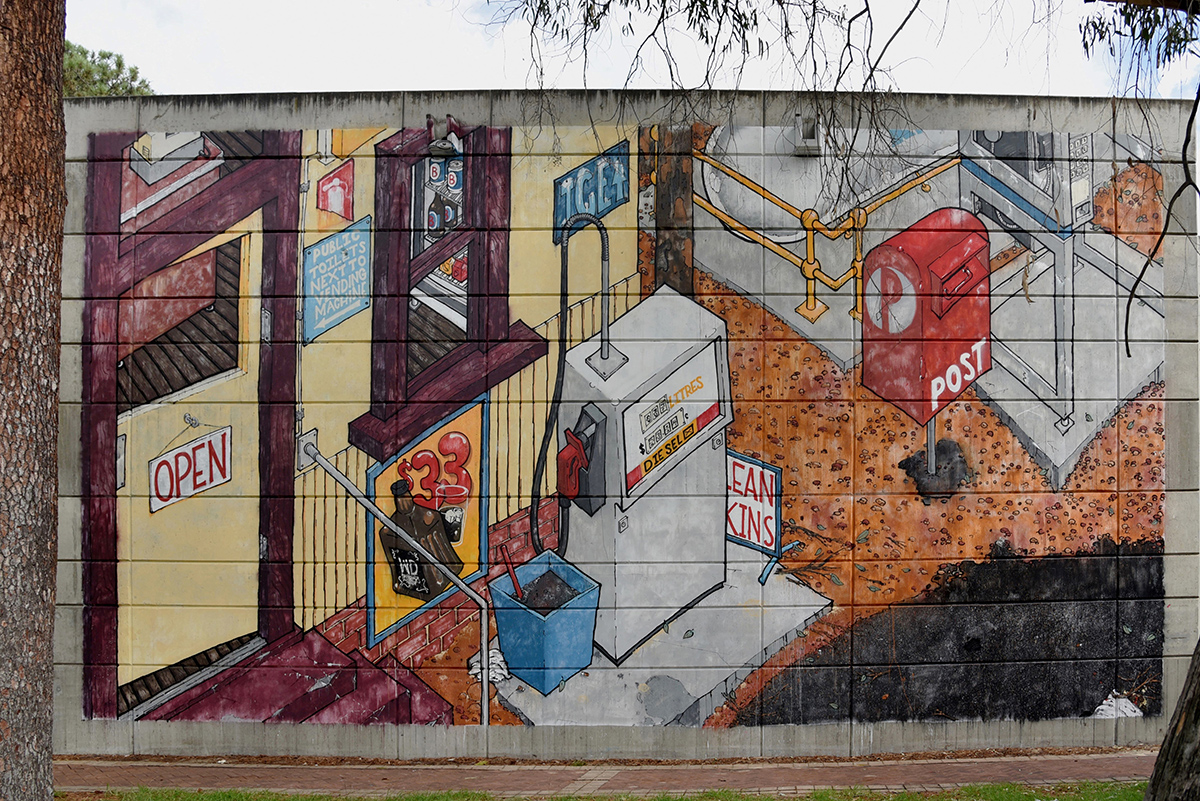 The Ballad Of Gary Hayes
In 1993 Gary Hayes stole a tank and drove around Perth, smashing police cars and gates to government buildings and such. It seems he'd had a bit of a history with the police and the mental health system. I couldn't find out what happened to him, I guess he's in prison or a hospital.

I remember seeing it on the news, and thinking it was incredible, something straight out of an action movie. But the sad truth is, these things are usually done by people who for one reason or another are at odds with the world they live in. And I always find it heartbreaking that we don't seem to know how to deal with them.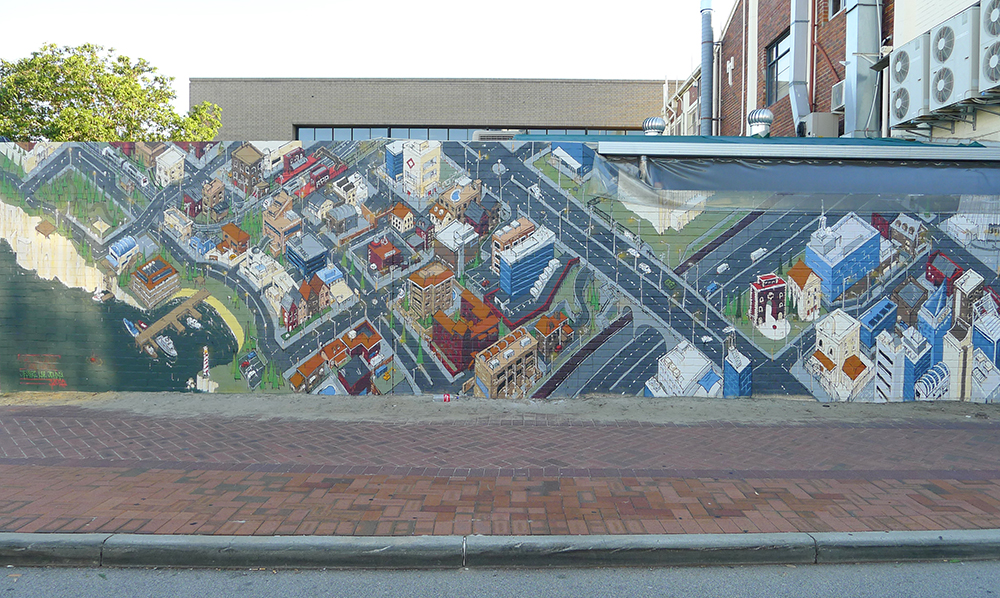 Moon Technology
Everything would be better if we had more moon technology. Though it would inevitably be withheld from certain people. It is true that if you can't afford something, you can not use it responsibly. It's why people who can't afford money get a card that allows them to sort of have money.
Contemporary Institute Of Modern Art
CIOMA is one of the worlds leading cultural institutions, I have been lucky enough to be involved from the start.
Check out their website for more info.

http://www.cioma.com.au/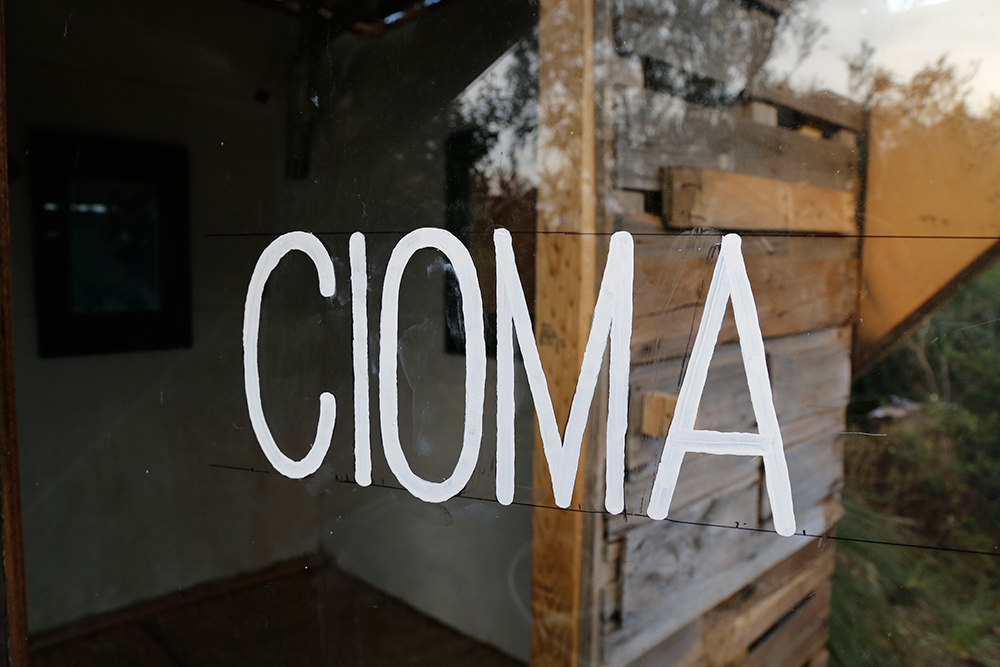 Front door at CIOMA. Photo Jay Doubleyou
Rear deck at CIOMA. Photo Jay Doubleyou
Front view in the day at CIOMA. Photo Jay Doubleyou
Front view at night... Photo Jay Doubleyou
Contemporary Images Of Modern Art
Here are a few paintings from a show I had in April 2016. It was called Contemporary Images of Modern Art, a title derived from the institution I created called the Contemporary Institute of Modern Art.

Stay Out, 2016 Roughly A3 Paint on paper
Gents, 2016 Roughly A3 Paint on paper
Access, 2016 Roughly A2 Paint on paper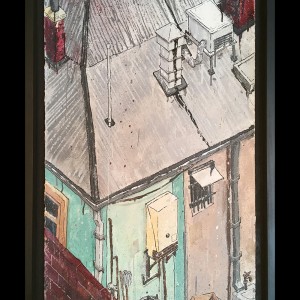 Change Of Use, 2016 Roughly A2 Paint on paper
Trickle Down
In this classic neo-con ponzi scheme, resources rise, shit trickles down.
Sovereign Borders
I'm sure this painting freed a refugee.
Panopticon
The infamous prison is here realised as the surveillance state.

Dance like no. one is watching.